Search Your Prize Bond
Check Rs 1500 Prize Bond List 15 November 2022 Karachi Result Online
Search and find out the prize bond draw number 92 of Rs.1500 prize bond results. Rs.1500 draw # 92 held in Karachi will be announced on 15th November 2022 Tuesday. Check full denomination list of Rs.1500 prize bond here on loresult.com. Get prize bond 1500 list result of 15-Nov-2022 and according to the savings.gov.pk(official website for all prize bond lists).
Rs. 1500 prize bond holders can win 1st prize of worth inam Rs.3,000,000 to 1 winner. The 2nd prize of the prize bond Rs. 1500 has a worth of Rs.1,000,000 and it is awarded to 3 lucky winners each. The third prize of the prize bond 1500 is given to 1696 participants and its amout is Rs.18,500/- for each winner.
| Bond Worth | City | Date | First Prize | Second Prize | Third Prize |
| --- | --- | --- | --- | --- | --- |
| Rs 1500 PKR | Karachi | 15-11-2022 | 3,000,000 PKR | 1,000,000 PKR | 18,500 PKR |
Latest Prize Bond Draws Rs. 1500 2022
Upcoming Prize Bond Draws
Previous Prize Bond Draws
Prize Bonds Full Denomination List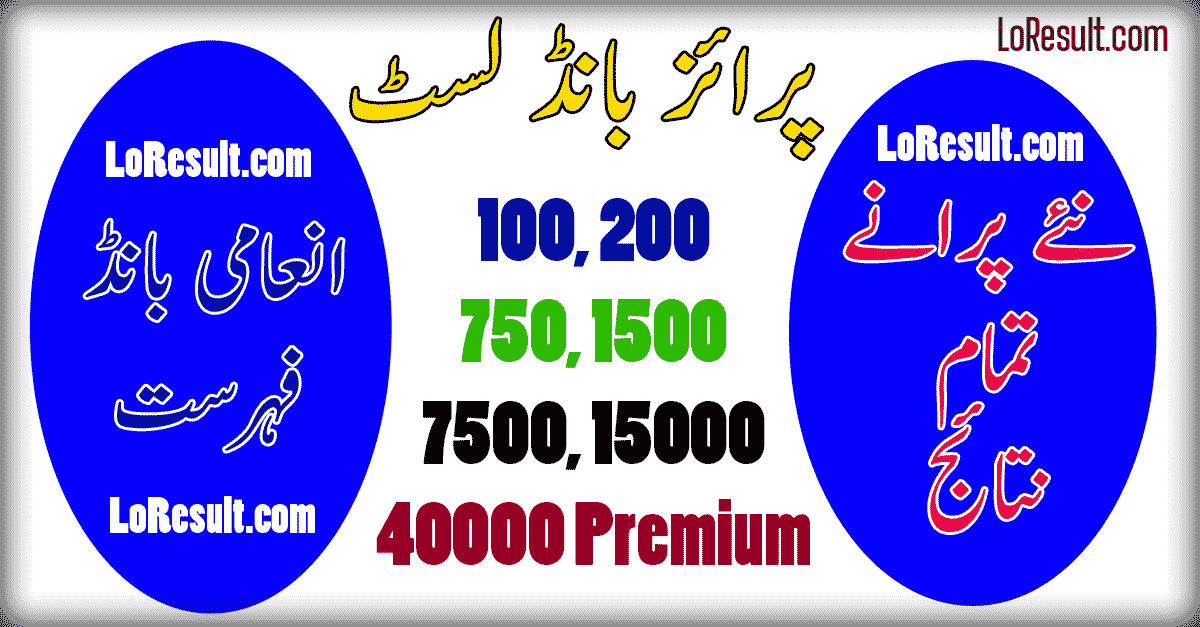 Prize Bond List 1500 FAQs
What is the first prize of 1500 Bond 2022?
This first prize for Rs. 1500 prize bond list is 3,000,000 and it is awarded to a single winner.
How can I check my prize bonds 1500 online?
You can check all the prize bond list results Rs. 1500 by visiting www.LoResult.com and click on the prize bond link in the menu. Search for your prize bond 1500 rupees denomination and thats it.
Do Prize Bonds contact you if you win?
You have to keep on checking the prize bond draws rs. 1500 regularly to claim your prize.
How do I claim my prize bond 1500 money?
There is a claim form to get your Rs. 1500 prize bond money just fill it out and submit it along with a copy of your NIC to the State Bank of Pakistan. You can download the claim form form Savings.gov.pk as well.
How I check my 1500 prize bond number?
Enter your Rs. 1500 prize bond number in the top input box, after you finish entering six digit of your prize bond rupees 1500, you will get your prize bond result.Or just scroll down the list and check it manually on this page.