Latest Scholarships 2023 News and Alerts
There are a lot of scholarships programs has been awarded by the public and private sectors of Pakistan. This time, lot of candidates are taking the benefit from scholarships in their education. Loresult.com is now providing you are single and separate page for all scholarships of Pakistan 2023 from Government and Universities. These are scholarships including need based scholarships and various sectors of education specific scholarships for now provided by the different Universities and you can apply if you are invisible for this.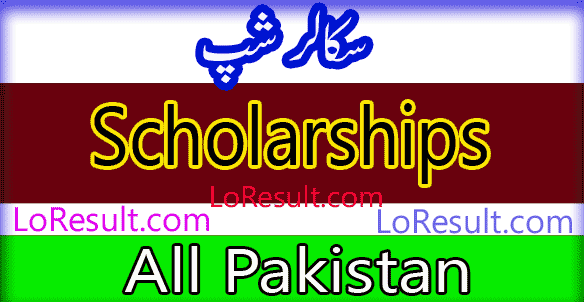 Now a days government of Pakistan is providing Ehsas scholarship program, under this program, every year, 50 thousand students from low-income families will be awarded scholarships in Pakistan for 4 to 5-year undergraduate degree programs. Scholarship covers 100% of the tuition fee and a living stipend of 4,000 per month. You can easily apply here for scholarship for any other scholarship by universities for different categories of classes.
If you want to go abroad for your higher studies then you need to hard work and take scholarships offered by the government and educational sectors so you can now visit our web page to get the newest scholarship 2023 in Pakistan and the universities scholarships 2023 easily.