The Government of Pakistan has taken another step for the sake Economy of Pakistan and attaining another condition of the Financial Action Task Force that Government of Pakistan and State Bank of Pakistan is going to discontinue the Prize Bond value of Rs. 15,000 and 7500. These Bonds are famous and demanded Prize Bonds in investor's point of view. But govt. of Pakistan is no longer carrying these two draws.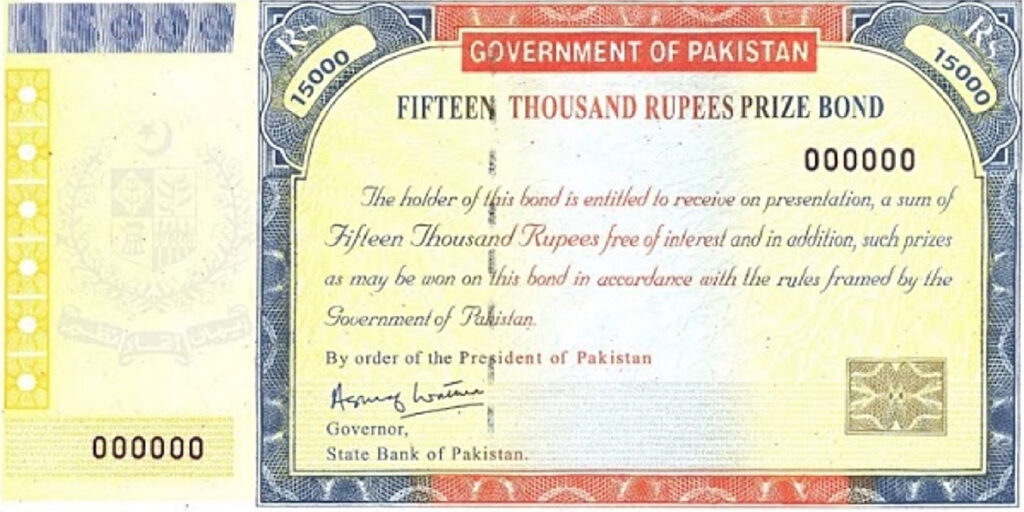 The federal government has taken the decision to suspend Prize Bond Rs 15,000 and Prize Bond Rs 7,500 and the investors have time till June 30 2021 to redeem Rs 15,000 bonds Rs. 7,500 bonds.
HOW TO CONVERT PRIZE BOND Rs. 15000 and 7500
The Federal Government give opportunity to people that they can redeem their Prize Bond till 30 June 2021 or they have another option to buy other prize bonds and they can pay additional amount to but Rs. 25000 and Rs. 40000 bonds. They can also convert this bond into special saving and defiance saving certification. These steps would be done by their banks. The prize bond schedule will be the same for these draws.
Prize bond registration
Finance Division has notified separately regarding issuance of a new premium prize bond of Rs. 25,000 with prompt effect.
New bond policy states that the 2 first prizes of 30 million will be awarded and five second place prizes Rs. 10 million will also provide. The third place of 700 prizes worth 0.3 Million will be awarded. Prize Bond draw will be held on quarterly basis.
Notification 7500 Prize Bond withdraw